WORK SHOP SATISFY RUNNING | Our Legacy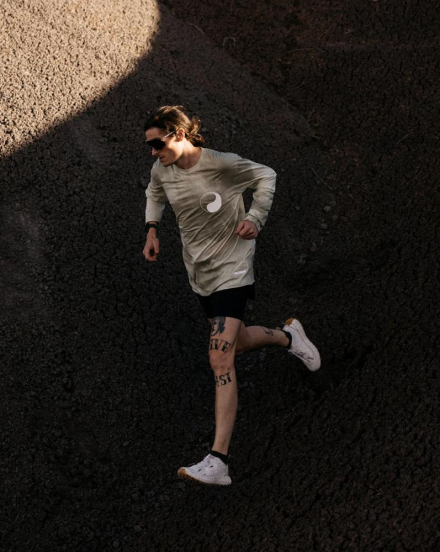 Hitting With Friends: How Long Gone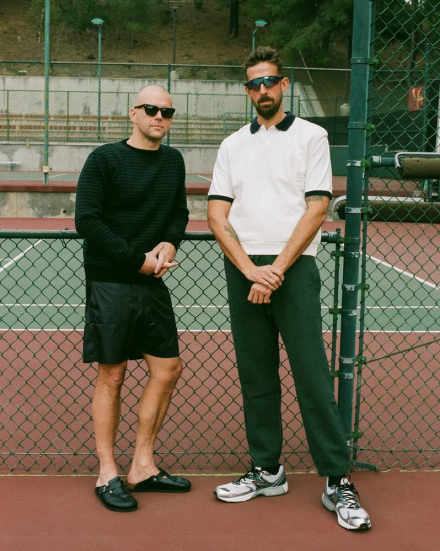 Inside Apple Park: first look at the design team shaping the future of tech
Global exclusive! Led by Evans Hankey and Alan Dye, the Apple Design Team holds enormous sway over our evolving relationship with technology. Opening the doors to their studio at Apple Park in Cupertino for the first time, they offered us a deep dive i……
[ Continue reading ]
In the Era of Sweatpants, a Berlin Tailor Pitches Bespoke Suits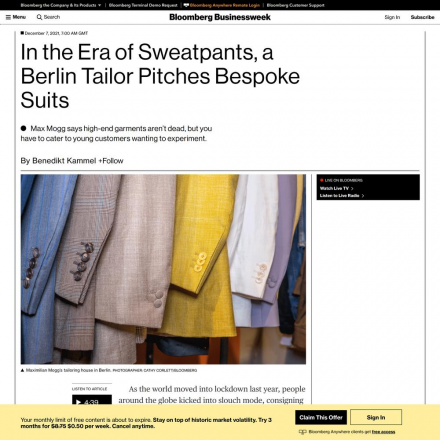 Max Mogg says high-end garments aren't dead, but you have to cater to young customers wanting to experiment.
[ Continue reading ]
The Oral History of Apartamento
Vulnerability
BLACK IN MEN'S WARDROBE | HUSBANDS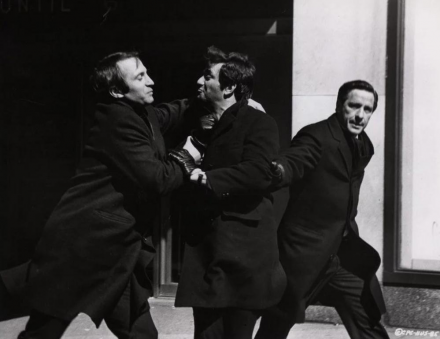 ambivalences and history of black, a color of mourning, luxury and rebellion that has become a signature of men's clothing…
[ Continue reading ]
Ayuuk Old Fashioned Cocktail Kit – Empirical
A cocktail kit that contains everything you need to make an Ayuuk Old Fashioned. Housemade bitters and Piloncillo sugar gives the classic Old Fashioned a twist and a warm feeling.
[ Continue reading ]
Arran Reversible
Shop the Begg x Co Arran Reversible Classic Cashmere Scarf in Flannel French Gold. A superbly soft wardrobe staple, this versatile style is ideal for those colder months, a classic winter essential.
[ Continue reading ]
Arpa Studios
Arpa, the Institute of Synesthesia, is a research project exploring the sensory basis of consciousness and sense- blending potential, such as the flavor of light. At Arpa, fragrance transcends ordinary observation, offering an experimental and ritual pathway into synesthesia, phytohormonal sentience……
[ Continue reading ]
Republiek Gallery – Curated Art webshop
ear ( 1 )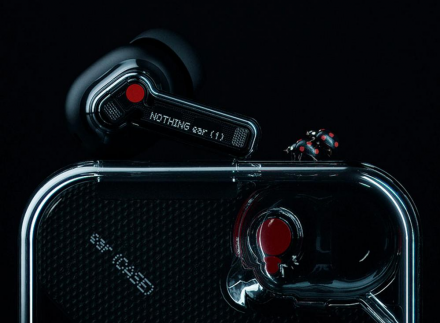 Raw beauty and precise engineering with active noise cancellation for a pure sound experience.
[ Continue reading ]
Jean Touitou reflects on thirty years of Atelier de Production et de Création
It's a special year for, what we feel is, one of the most inspiring people working in fashion today; Jean Touitou, and his ever-relevant brainchild A.P.C. (designed with a collective spirit — hence: "Atelier de Production et de Création"). Started as a reaction to the loudness of the Eighties, Touitou created his minimalist fashion brand exactly 30 years ago. To eventually grew into an unprecedented platform, which beyond its own brand has backed smaller counterparts like Louis W., Vanessa Seward and Outdoor Voices. To this day, A.P.C. continues to be an important voice, despite the fact that the fashion ecosystem has changed completely throughout the last two decades shaped by globalization. Where other minimalist icons have silently lost relevance or left (into the art world, for instance) somewhere during the last decade — Touitou and his team continue to cater to a worldwide cult following through clean designed lines and a consistent price point. To celebrate the extraordinary milestone, a new sub-collection named 'Hiver '87' was created, which is just about to drop at the different stores worldwide, but beyond fashion Touitou also took on the ambitious task to truly reflect (during the course of the last 1,5 years) on 30 years of A.P.C. in a deeply compelling book named 'A.P.C. Transmission', holding 544 pages (published by Phaidon) that will be released on the 7th of September. [ Continue reading ]