Sometimes I forget myself
Ashkan Honarvar at CES Gallery Los Angeles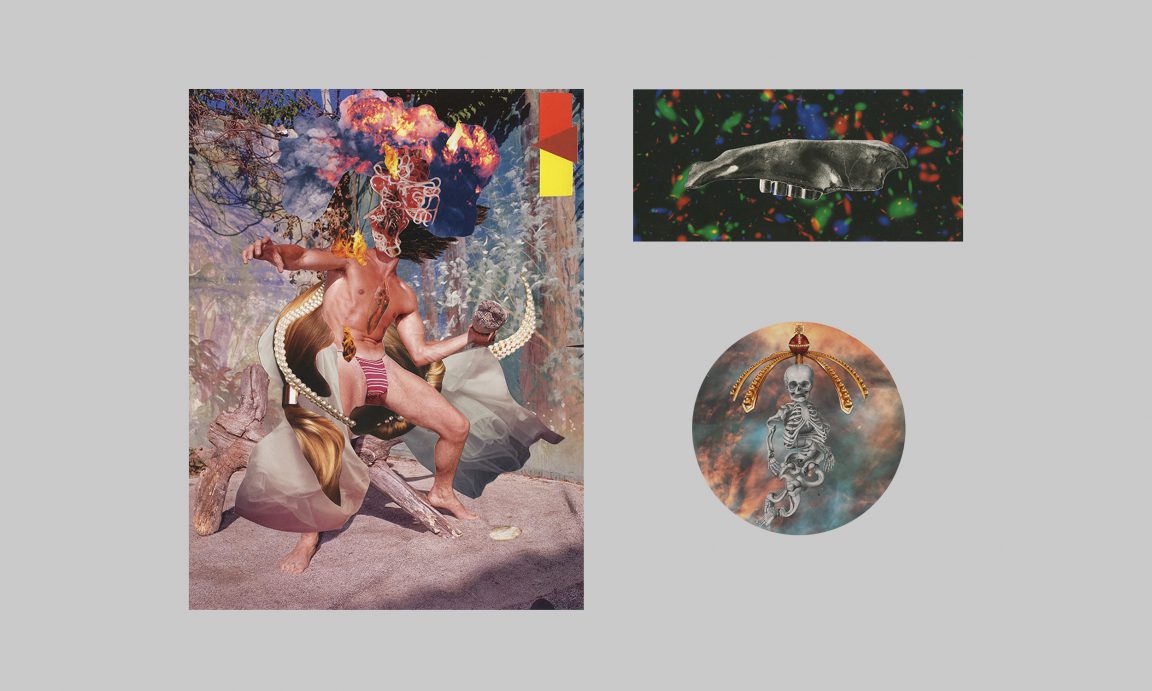 We are big fans of the work of artist Ashkan Honarvar, being among the most thought-provoking collage artist working today. At the end of February the Iranian-born, Utrecht-schooled artist celebrated another milestone in his career with the opening of his very first solo exhibition at CES Gallery in Los Angeles named 'Sometimes I forget myself'. The exhibition features new works on paper from two recent bodies of work. The first series titled 'Denial of Death' is inspired by the writings of cultural anthropologist Ernest Becker, in particular his Pulitzer Prize-winning book of the same name. The second series titled 'King of Worms', which we premiered online, references radical feminist filmmaker Jane Arden's 'The Other Side of the Underneath' and its exploration of corruption, abuse of power, and gender inequality. Working exclusively in hand-cut collage Honarvar presents a mythic and visceral vision of humanity and its qualitative constructs. 
Annabel Osberg of the Huffington Post describes Honarvar's work as presenting 'the human body at the center of microcosmic theaters of dichotomy in which irrationality permeates logic, serenity belies violence, and luxury secretes exploitation.'
'Denial of Death' and 'King of Worms', like all of Honarvar's works, are intellectually dense meditations on the nature of human existence. Honarvar acts as both a philosopher-poet musing on flawed societal constructs and as a shamanistic mad-scientist surgically binding Frankensteinly bodies to birth new hybrid human futures.
These collages become alternative realities of human history like the preference for the ornate margins of an illuminated manuscript over each page's text. Honarvar zooms in and out, commenting on both the micro- and macrocosmic scales, taking on the clichés of visual semiotics by rebuilding from the wreckage of the history of visual image-making. Hypersexuality, sin, overabundance, evil, objectification, mis-worship – the darkest aspects of humanity are all on Honarvar's chopping block, reconceived as chapters in a grotesque, but humanistic world of collage.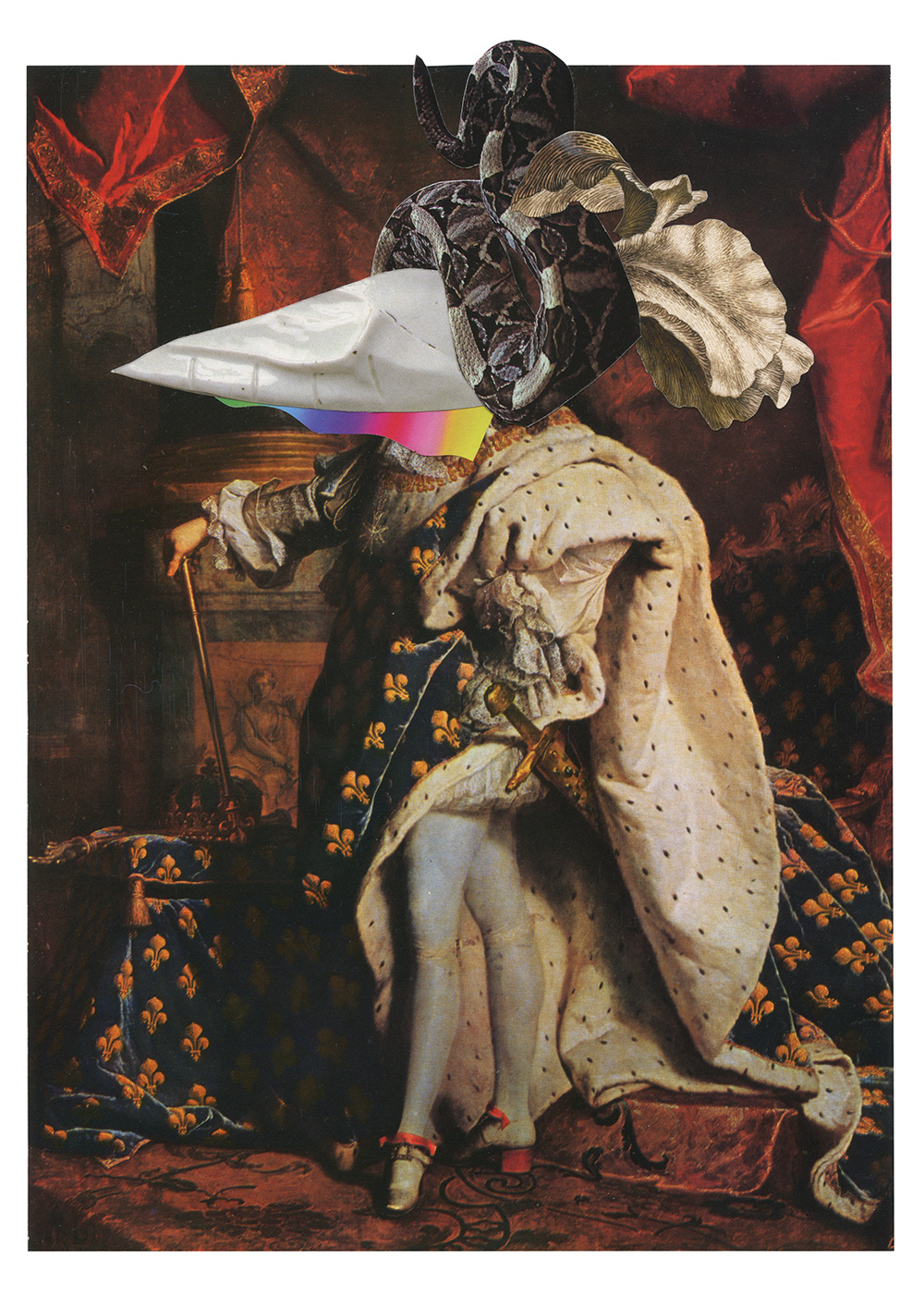 Ashkan Honarvar has been producing collages for almost a decade now, both under his own name as the pseudonym Who Killed Mickey, always finding inspiration in the dark side of humanity and from the questions that rise about it. All of the incredibly talented artist's art deals with the darker sides of the human mind through the undeniable and unavoidable beauty of the human body. The universal human body, used as tool for seeking identity, is the focal point of his work. By dissecting and rearranging images with careful aesthetic vision, Honarvar creates work with an intriguing macabre darkness. Since his graduation from the HKU University of the Arts in our hometown Utrecht in 2007 Ashkan has been making a name for himself with his tremendous collages. Themes like colonialism, war, mass destruction, megalomania and other grotesque behavior are all observable in his progressively growing body of work.
'Sometimes I forget myself' will run until the 27th of March at CES Gallery, located at 711 Mateo St. in Los Angeles, opened Wednesday – Saturday 12:00 until 18:00.
For more information on the exhibition see here
For more work by Ashkan see here