Run! Punk Run!
Satisfy Spring/Summer 2018 Campaign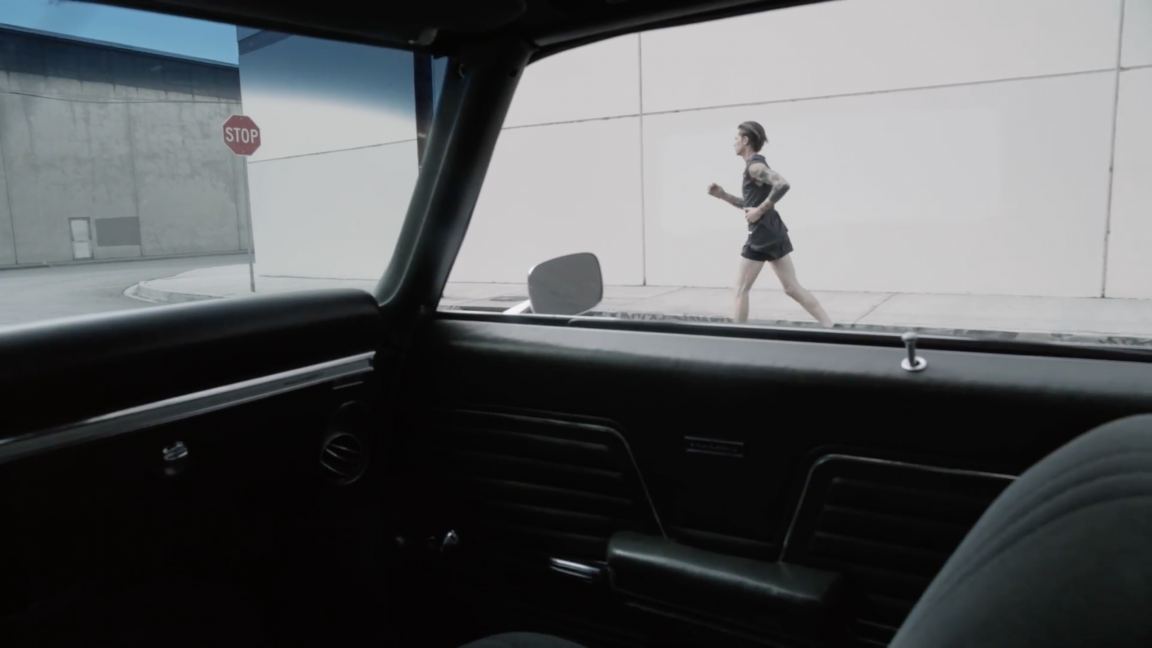 Satisfy, our favourite technical running brand, is back with the release of the Spring/Summer 2018 campaign RUN! PUNK RUN! They produced a short film as an ode to punk running. Shot and directed by Magdalena Wosinska, the film follows runner and biker Chase Stopnik through the dystopian outskirts of downtown Los Angeles from the empty concrete basin of industrial Vernon to the Mars-like foothills above the 210 Freeway.
Contrasting these epic landscapes with the hypnotic rhythm of manmade motion, the film celebrates the rebellious nature of running and the pursuit of The High. This juxtaposition is complimented by the soundtrack featuring the new single from Brooklyn-based proto-rock band Savants. The track, Marathon Man, serves as the quickening pulse of the film, the tempo frenetically building like a runner hurtling towards maximum exertion.
With this release they bring a collection featuring pieces with Joe Strummer (The Clash) at the London Marathon 1983 photographed by Steve Rapport.
Drink 10 pints of beer the night before the race. Ya got that? And don't run a single step at least four weeks before the race.
— Joe Strummer on Running a Marathon (via Riot Fest)
Check out the collection here >
Never one to follow the crowd, Satisfy is known for its luxury approach to technical running apparel – blending premium materials with French savoir-faire to create garments that "remove distractions and inspire."
Also, make sure to read our interview we did with Satisfy founder Brice Partouche.