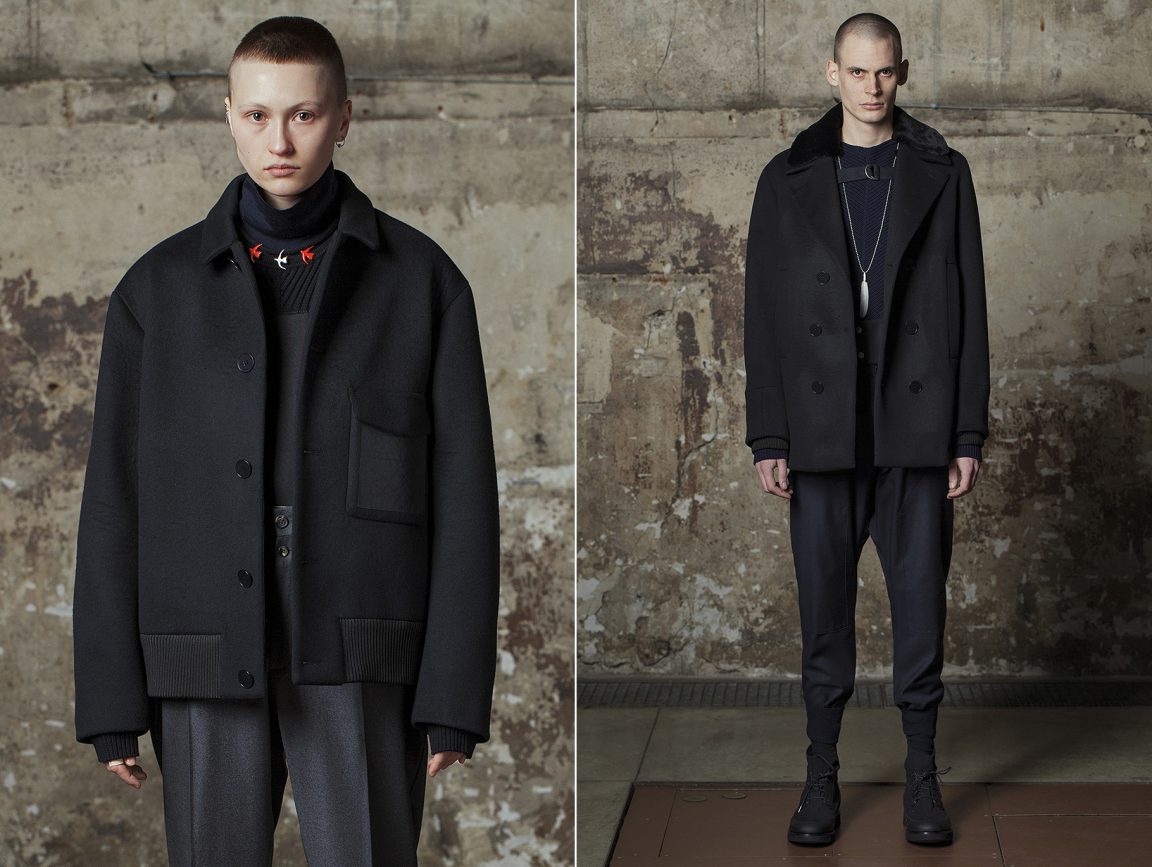 We have said it here before and will say it again — with fashion, particularly menswear, currently being dominated by a search for hype instead of innovative ideas, many new brands are still started every week, but less and less are really adding something to the field. When the Paris-based OAMC —which houses its atelier in Milano and produces in Italy, Portugal and Japan— launched in 2013, they approached it by intrinsically staying away from the dominant trends; refusing prominent branding and basically starting an ongoing quest to produce iconic menswear items created from the juxtapositioning of existing ideas combined with innovative touches. Primarily focussing on the marriage of utility wear with traditional luxury elements resulting in an aesthetic truly fit for the future.
Interestingly so, branding was an integral part of OAMC's creative director Luke Meier's earlier life, having worked as the head designer for Supreme before starting the brand that was originally known as Over All Master Cloth and later just as the acronym. Meier's years at Supreme, being the brand that played the undeniable pinnacle role in the revival of brand marketing in the last 15 years, didn't prove to be much of a restraint for the succes of his new, very different and much complexer, creative outlet. In just three short years, OAMC has become one the brands to watch by leading the way. Steadily solidifying its place alongside menswear fashion houses with similar ambitions such Dries Van Noten, Thom Browne and Lanvin. Earlier this year, it was also nominated for the prestigious 2016 ANDAM Grand Prix award, underlining the appreciation of the display of intrinsic creativity that drives the brand forward.
This Summer the brand presented its Spring/Summer 2017 collection in Paris, but we want to take another look at the super impressive Autumn/Winter 2016 that's in the racks of its the numerous woldwide stockist at this very moment.
OAMC represents a harmonious balance between modern aesthetics and innovative techniques. Taking influence from contemporary culture, traditional menswear, functional and rational design, nature, technical innovation, material development and extensive traditional craft…
The Autumn/Winter 2016 collection reintroduces to some ideas from the first collections of OAMC, presenting some of the most extraordinary outerwear pieces we have seen in years (next to young labels as Helbers and Hed Mayner) — heavily military-influenced yet always luxurious throughout. Some of the key pieces are for instance the unique blue-colored camouflaged pea coat and the long down coat in military green with a remarkable bird print on the back, but the overal versatility that each and every piece reveals in this collection is incredible. Through wonderfully-styled layers and combinations of subtle details, all the silhouettes created are super exciting, which is rarely seen (we feel). While the color palette maintains the vintage military aesthetic, as with other collections Meier maintains his talent for boxy, relaxed silhouettes that tend to taper around their edges into one incredible entity.
We can't wait for more by OAMC, as there must be much more to come by this incredible new voice in menswear!
For all information and stockists see here