Helbers Autumn/Winter 2016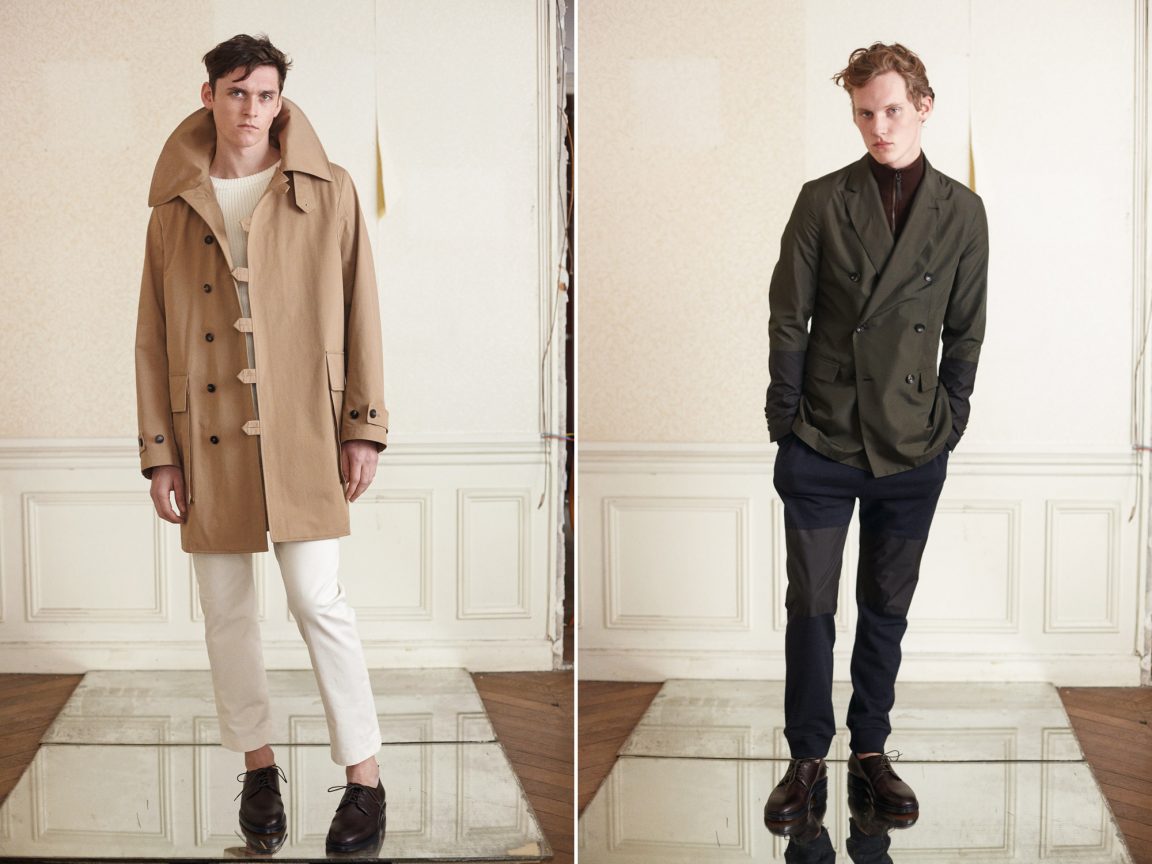 At the beginning of this year, the seasoned —yet low profile— Dutch fashion designer Paul Helbers reintroduced (after having designed under his own label Inch for a couple of years in the Nineties) himself to the world with the presentation of his ambitious eponymous new label in Paris. Having cut his teeth in different positions throughout the fashion industry after his graduation from the Royal College of Art, a former studio director of Maison Martin Margiela and 2006 until 2011 menswear designer at Louis Vuitton under Marc Jacobs, Helbers seems more than ready for his second coming. Last month, the designer presented his second collection for Spring/Summer 2017, but we still want to take another look at his inaugural set of creations, which granted the designer serious critical acclaim and forms a very inspirational start for any menswear label. The breakout collection will find its way to different retailers, among which are Mr. Porter and Barney's New York, in the coming month.
Inspired by the poetic images of Robert Rauschenberg, iconic horrorfilm actor Bela Lugosi and early Irving Penn portraits of Bernstein and TS Elliot, each celebrating an immaculate sense of dressing and off-duty style, with his label Helbers aims to fuel the strength of artisan skills with more abstract and contemporary ideas like the popular athleisure movement of recent years. In that sense the work of Helbers reminds us of another Dutch designer combining traditional tailoring with sportswear elements: Sebastiaan Pieter. To ensure the high quality standards set by Helbers, everything under the label is developed and produced at established ateliers around Venice in Italy. For Autumn/Winter 2016 this resulted in an sublime collection, consisting of wool cashmere joggers with matte nylon knee patches, lightweight semi-canvassed blazers in wool, silk and linen tweed, cashmere flannel cardigan jackets and some stand out waterproof unconstructed coats, which seamlessly seem to marry the aesthetic of former employers Margiela and Vuitton into the new entity of Helbers.
Each piece of the collection contains a hybrid quality and a feeling of unpolished elegance underlined by the subtle clash of contrasting fabrics, celebrating the rough and the refined. Ideas are carried out with a carefully chosen fusion of low-end and high-end materials always applying a rigorous manufacturing standard. The absence of ostentatious elements is a deliberate choice in order to formulate an un-precious sense of appearance.
Paul Helbers to Wallpaper:
Helbers is somewhere in between the worn-in masculinity of Margiela and the undertow of decadent playfulness in Vuitton.
After Helbers left his post at Louis Vuitton, when the more high profile British designer Kim Jones (another designer renown for his exquisite feeling for sportswear) took over in 2011, the Dutchman has consulted with several brands, including Milan-based women's athleisure brand Callens and Chinese cashmere maker Erdos. Alongside working relentlessly on the foundations for his new label: finding the right partners, manufactures, sources and creating the right brand to communicate what he had in mind. Which he eventually, after several years, successfully did in January of 2016 — introducing Helbers in a perfected, both in the collection and everything around it, manner rarely seen recently.
We can't wait to see where Helbers will take his label in the years to come after this perfect start..
The Helbers Autumn/Winter 2016 collection will soon be available at retailers like Mr. Porter, Matches and Barney's New York, amongst others.
For all information see here