Moroccan Youth
Through the lens of Ilyes Griyeb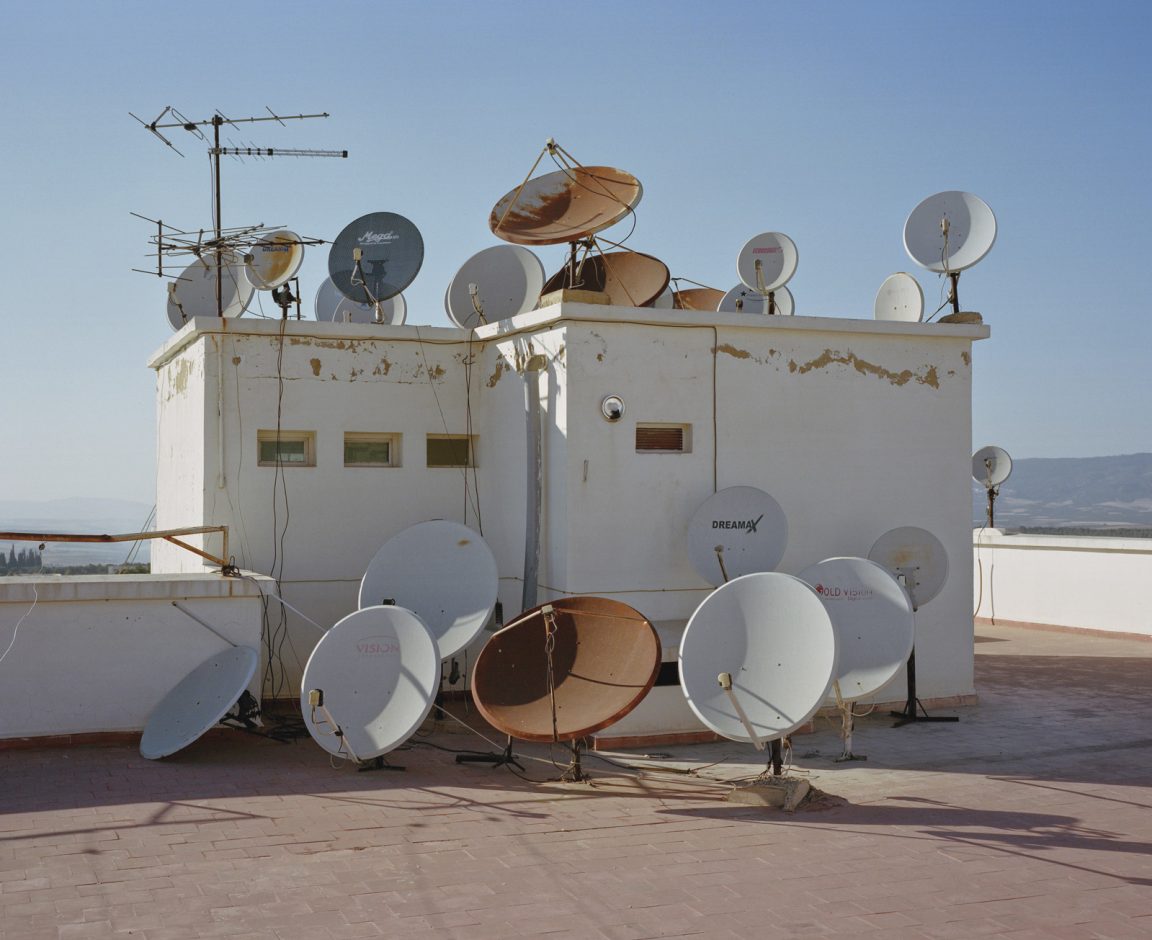 Sometimes a photographic series perfectly touches on the field that's in between (and overlays) the staged and documentary, creating a complete compelling narrative which transcends the imagery. More than just being individual photographs with the quality of a verb, the combination of the imagery brings a story to life, taking the mind of the spectator into the head of the photographer at the moments when he captured what he saw. Without forcing any reading of meaning onto the spectator. Generally speaking we tend to prefer abstract (landscape) photography within this particular genre. Photographers finding beauty in the ordinary or not so ordinary, which apparently for us seems to be more often non-human (whatever that really means). After 'Tranquility', which we shared earlier, another series with a prominent place for people has become an instant favorite of ours. 'Moroccan Youth' masterfully combines both portrait and landscape photography and keeps fascinating us deeply since the moment we first laid eyes on it.
Paris-based photographer Ilyes Griyeb released the series of his remarkable observations in a nondescript Moroccan town last year, but we discovered it only recently. In all of the photographs there's that sense of hope combined with sadness — a gaze away from the lens, or on the contrary straight into it. A pair of stripped carseats in the sun, a roof filled with numerous satellite dishes bringing in television programmes from all over the world. Even the people who are actually smiling, raise the question in our heads if these young people actually want to be where they are? Are they dreaming of wearing their Louis Vuitton in the place where it originated, riding their dirt bike in a place where it's less dusty, visiting the city where Ilyes himself came from to capture them. Or is that really just our neocolonial conditioning and are they actually happy being the cool kids where they are? Every time the images tell the story different, without it becoming boring. It has captivated us from the moment we laid eyes on these images and will continue to do so.
Outtake (translated) of creative writer Foucauld Duchange's words which accompany the series:
We all have our America. It can come from a white screen,
an idolized big brother, or uncle of the same name,
successful on the other side of a chimeric sea.
We could find ways to make it real,
but we often prefer living in the illustion.
Why go out of this bubble to see the disillusions of the West,
when one is so the cowboy of his own Far West ?
There is not much information to be found on Griyeb's background, besides that he works both on commissions and free projects in photography and as a video director, being represented by Corporal Films. Make sure to check out Ilyes' Tumblr, although it hasn't been updated for over a year, the overview still forms a beautiful addition to see the scope of his photographic work next to what's available on his personal website.
'Moroccan Youth' was also released as a book through a collaboration with Anaïs Lefebvre, hopefully for sale somewhere soon, but before that it will be presented at Offprint London, opening today and running the whole weekend in the English capital.
Make sure to follow this incredibly talented eye!
For the website of Ilyes Griyeb see here