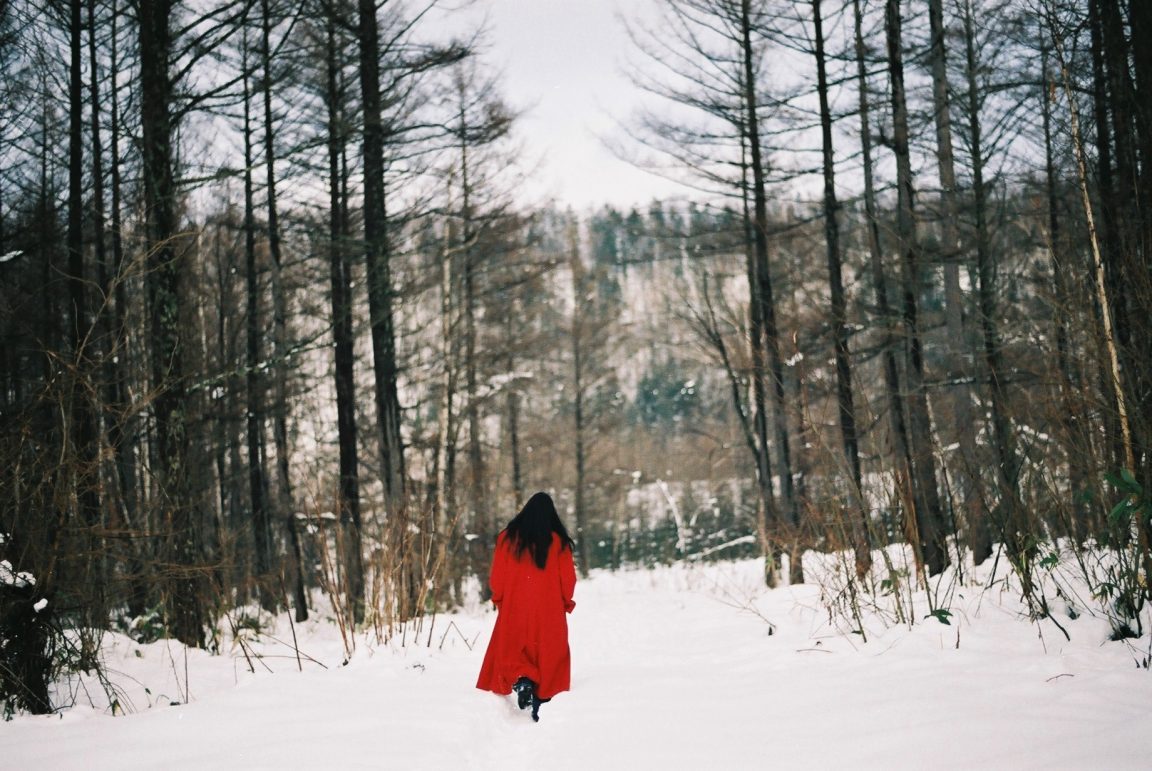 We recently discovered the beautiful photographic work of Tokyo-based Ko-Ta Shouji, that within its analogue 'snapshot' genre shows an inspirational marriage of the explorations of technical experiment with a captivating, emotional contemporary feel. Practically all of his images are taken on film, mostly characterized by that mentioned snapshot aesthetic: working with unorthodox, free floating frames, often full of joyful young energy, having a colorful metropolitan feel. Beyond catching his subject in, what feels to us as, the right moments, Shouji subsequently masterfully adds second and third layers to his imagery through light leaks, double exposures and blurred spots, infusing an ambiguous element of mystery that runs as a red threat through his whole portfolio — whether he shoots models in an editorial for a leading fashion magazine, his beautiful portrait series named 'gosees'; catching young models as free as they are right after what the title suggests, but also in his 'Untitled' series, being his most abstract body of work, portraying the world around us as a beautifully blurred place that haunts its spectator, built up layer after layer out of washed out colors and floating movement.
Having had a history as a stylist before turning to photography, Shouji clearly knows his way around catching and portraying a zeitgeist, without a doubt having been inspired by the photographic aesthetic that came to life in the communication of European fashion houses around the turn of the century, for instance through the creative endeavors of Martin Margiela joining forces with Mark Borthwick and Helmut Lang opening up new chapters in the work of Jurgen Teller.
Born and based in Tokyo, Ko-Ta Shouji started working in the fashion industry from a young age as a stylist from 2007, quickly building up an impressive portfolio of work — showing a talent for strong confident female style and touching on a distinct European look that has proven to be incredibly popular in Japan. Having had an interest in photography all along, Shouji got a foot to the ground as a photographer two years ago, in 2014, after within a year he, in a similar quickly evolving endorsement as seven years earlier, became a well-sought after photographer, mostly in Japan, gathering praise and commissions because of the incredible atmospheres he creates through both the images, the fun spirit his models seem to be in and the contemporary looks with athletic and grunge touches (although styled by others now, of course). In the recent two years Shouji has worked extensively for i-D Japan, Nylon and WWD, next to the free work.
With only two years in which Ko-Ta Shouji has focussed on photography alone, we can only wait and see what else is there to come from this great talent from Tokyo… We expect more greatness.
For all work by Ko-Ta Shouji see here